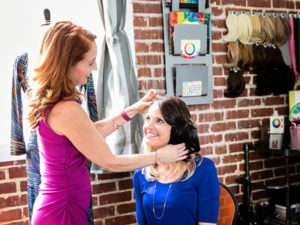 Personal Color Analysis
COLOR is nature's greatest gift. Use it to lift your mood, broaden your expression and refresh your spirit. UNVEIL Your Colors with a Personal Color Analysis consultation. Personal Color Analysis is the scientific analysis of your natural coloring in order to identify your personal color tone. You'll discover your colors! Personal Color Analysis is important to both your wellness and your image. You'll FEEL the difference!
Beauty– Did you know that wearing the wrong colors makes you look older than your years, heavier, less healthy and accentuates the very imperfections you are trying to hide? Wearing the right colors makes you appear SLIMMERand years YOUNGER. Flaws are minimized and your skin tone appears VIBRANT and HEALTHY.
Harmony– You prefer your own colors and are more comfortable in an environment in harmony with you. Once your color tone is determined you can use your own "Invent Your Image Book of Colors" to design your wardrobe, makeup, hair color choices, and decorate your own space at home or at work. You will SAVE time and money and shop with confidence and purpose.
What your Personal Color Analysis and Makeover includes:
Personal Color Analysis– three times more precise than the Seasonal Color Analysis of years past
Full Color Draping– see yourself in your BEST!
Full Spectrum Lighting– the ONLY way to guarantee accuracy
Makeup Application Consultation– learn how to apply makeup, by an expert, in your newly discovered colors
Hair Color and Style Consultation– when your hair color and skin tone are in harmony it will complete your visual signature
Your Book of Colors– a $79 value, your color tone defined!  Printed on archival, high gloss canvas.
PCA LookBook– your personalized color tone guide to assist you in making color a part of your wardrobe, understand your 3 dimensions of color, identify and document your favorite foundation and accent colors for spring and fall, makeup color guidelines, makeup/skincare expiration dates, basic color definitions and more.
BONUS– have your beautiful canvas book of colors, now what?  For only $100 more; you can learn how to shop with your colors, with your color professional, at a local shopping destination of your choose.  (max. 1 hour professional shopping session)
Discover your color tone and start putting color to work for you today! Seeing is Believing!  See Yourself in YOUR Best Colors!
Special Note-Personal Color Analysis session is only conducted in our color studio vs. virtually due to inaccuracy of color representation in images.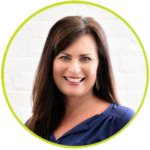 "I procrastinated about getting my color analysis done for 4 years! I knew I was not ready to consolidate my wardrobe and purge the items that were not right for my color pallet, life style, or figure. Finally I took the plunge…AND I AM SO GLAD I DID.
The Personal Color Analysis with Lisa was fun, informative and very enlightening.  She also took time to show me how to read my Bright Spring Book of Colors, shared a lot of helpful visual examples on her large flat screen and spent quite a bit of time on make-up application.
That night when I arrived home I 'purged a pile'! I gladly got rid of a pile of clothing that I really did not need to be wearing out in public! They looked terrible on me!
5-Star job Lisa K. Ford with Invent Your Image!" – Karen S. Gillman Owner of On Point Executive Center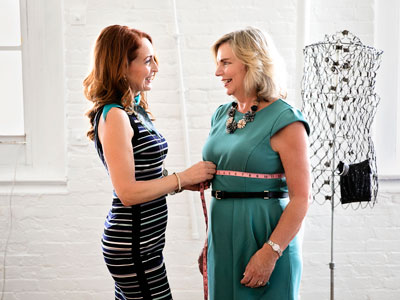 Personal Style Consultation
Are you ready to UNLEASH your Signature Style Statement with an Invent Your Image PSC session?
Do you want to look like you hired a personal stylist?
Celebrities aren't the only ones who work with personal stylists. Real people, like you, take personal advice from fashion stylists every day.
In a 3 to 4 hour session, Lisa K. Ford- Certified Image Consultant will assist you in defining your own Signature Style Statement. After your consultation you will understand what styles work best for you, what doesn't and why.
When you look good you feel so much better. Knowing how to present yourself will give you the edge in business and life.
How would you like to save money by choosing items for your wardrobe that support your Signature Style Statement?
Your session will address how to "Customize Your Look" by:
Defining YOUR Style– through life style dressing and identifying your style category.
Finding YOUR Fit– you will learn what your body shape, scale, and proportions are and how to make wardrobe choices that work for you.
Understanding YOUR Colors– you will discover how to make color apart of your wardrobe by utilizing the CORE – ACCENT – ACCESSORY formula.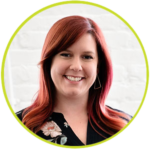 " Lisa K. is my CCO – Chief Confidence Officier!  Lisa was truly outstanding and a true professional in her field. She is well prepared, listens to what your unique problems/needs are and on top of that she is fun and upbeat to be around. She helped me identify my "look", went through my closet to point out wardrobe gaps and then assisted me in addressing those goals.  I highly recommend her without reservation."  Kate Gausche Owner of Chroma Studio – Metal Artist & Welder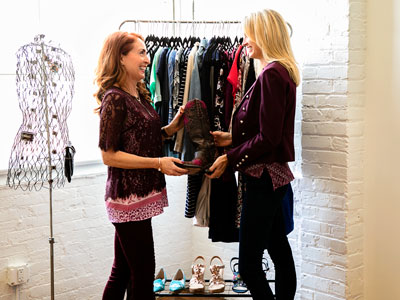 Closet Analysis
Do you open your closet and have nothing to wear? Shop your own personal boutique – YOURcloset first!
Why a Closet Session with Invent Your Image?
We will assist you by;
building a wardrobe that makes getting dressed a snap
suggesting new items to purchase that will round out your wardrobe
creating multiple outfit combinations using your existing wardrobe
refining your look and style by incorporating current trends into your closet
elevating your look with your own personal accessory collection
making your travel plans effortless, efficient, and stylish
dressing you for all your special occasions
offering seasonal wardrobe tune ups, to ensure your wardrobe is working for you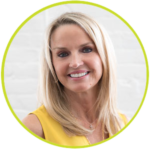 "Lisa is incredibly talented and dedicated to making all of her clients look their best. Lisa and I recently worked in my closet for a six-hour outfit building session. We created over 40 'new' outfits using different combinations of clothing I already owned. Lisa is fabulous at saving time and money. Through Lisa's assistance, I found I didn't need to buy a single thing! After my Closet Analysis Sessions with Lisa, I feel I have the right thing to wear for every occasion! Thanks for sharing your knowledge and expertise with me, Lisa!"  Andrea Campbell – Owner of Travel Escapes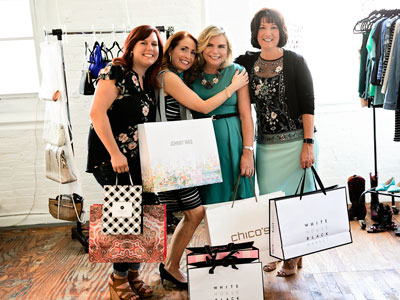 Professional Shopping Services
Invent Your Image will utilize the information gathered from your Personal Color Analysis (PCA) and Personal Style Consultation (PSC) and apply it to a real world shopping scenario. You will no longer have to fly solo while navigating the sea of available choices and will make knowledgeable purchasing decisions.
Benefits of shopping with an Invent Your Image professional;
You will avoid having wardrobe pieces with the price tags still on them.
Your wardrobe will magically begin to work together.  We will ensure that your pieces purchased will work with your existing wardrobe by creating ensembles at your next scheduled session, following your professional shopping experience.
Shopping for one whole season, all in one trip.
The value you gain from your shopping session, will allow you the luxury of not having to shop for pieces until the next season.
Special Note– Professional Shopping services are only offered to clients who have had a 12 Tone PCA conducted by a certified color analyst and a Personal Style Consultation PSC by Invent Your Image.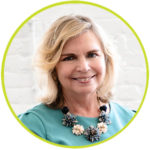 "$1,276 worth of clothing, Lisa's professional shopping services PRICELESS.  Invent Your Image and Lisa K.  have made my life easier and feel more confident.  Having Lisa review my closet and assist me creating outfit combinations makes getting dressed every day a SNAP!.  It's worth every cent. Thanks Lisa. " – Jeannie Holliday, CFA, CDFA™, FINANCIAL ADVISOR ifstampabay.com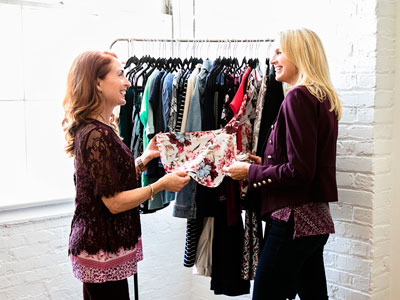 Outfit Building
iYi Closet Concepts is a wardrobe management system that makes getting dressed everyday Effortless • Stylish • Efficient. It will assist you in organizing your closet, capitalizing on your wardrobe potential, saving you time and money and making you look FAB!
Want a NEW look but are low on cash?
Shop in your own personal boutique- YOURcloset!
iYi Closet Concepts will make selecting an outfit a SNAP and put the kibosh on impulse buying by showing you where the gaps are in your wardrobe.  This allows you to purchase only pieces required to complete an ensemble already in your closet.
Documenting that GREAT combination?
iYi Closet Concepts will assist you by notating all your wardrobe combinations on an iYi Closet Concepts card that will be inserted in your durable, clear vinyl sleeve, to hang proudly on any type of clothing hanger.
Cannot REMEMBER when and where you wore an outfit?
No problem iYi Closet Concepts card helps you track when, where and with whom you donned your outfit.
Have TROUBLE being your own Wardrobe Stylist?
Hire your very own stylist Lisa K. Ford Certified Image Consultant.
So whether you are a DIY and fancy building your outfits solo or engage an expert stylist, iYi Closet Concepts is here to lend a hand in detoxifying your wardrobe and assist you in building an effortless, confident, stylish and efficient closet.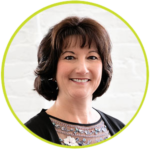 "Lisa has assisted my entire family – Husband, Son and Daughter + ME!  She has analyzed our colors, edited our closets, taken us shopping and my FAVE my JP Catalog she puts together all her outfit combination creations, that I flip through the night before, and is even categorized by Fall and Spring and by my 3 lifestyles I lead.  It is also brilliant when I am packing for travel swipe, swipe and swipe through my photos and Viola I have packed efficiently, effortlessly and #1 I always look stylish to match my color, fit and style persona.  What are you waiting for call Lisa TODAY!"  Jodi Perez  CFP®, FINANCIAL ADVISOR and Co-Owner of Independent Financial Services ifstampabay.com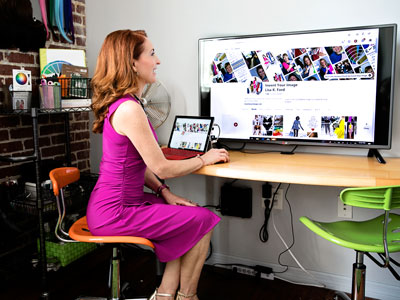 Ask Lisa: Virtual Subsription
ASK- Lisa" Your FashioLisaYour virtual membership includes*:
• Virtual and Online Support
• Virtual Photo Assessment
• Monthly "Simple Style Solutions"
• E-newsletters
• Online Personal Shopping Support
• Event Dressing Support
• Virtual Accessorizing
• Secret Pinterest Board
*Another Note- your virtual assistance is limited to 2 virtual emails, texts, one secret Pinterest board with up to 10 pins, or phone calls a month.  Need more than 2 questions per month? Each additional submission is $3.99.
Added BONUS; virtual links**, of the subject category of your choice, for example- shoes, accessories, pants, or other topic matter, customized for YOUR color, fit, and style.
**Your virtual links will be delivered to your inbox; 4 times a year, with 5 pictures that you can click, view, and purchase or not.
For less than the price of a cup of Joe everyday you will no longer worry about whether your choices are working for you. For ONLY $199/year you can have your cup of coffee with a side of STYLE.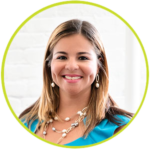 "I was in complete panic the day before I had to go live on TV for the first time and I couldn't decide what to wear. I texted Lisa my five combination ideas and she was very patient texting back and forth with me till we found what looked best with the other four on air personalities. BONUS: she even gave me on air tips to assist me in feeling more confident.  Thanks Lisa you saved the day!"  Jessica Santiago V.P. of Marketing On Point Executive Center and Chic Assist for Charity Chics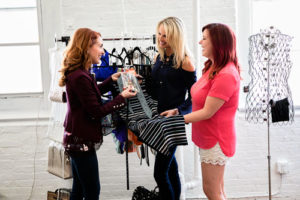 Accessorizing
Did you know that women do not accessorize for two reasons? #1- out of time #2 do not possess the skills to create an accessory wardrobe. Accessories are key to your style personality, frosting on your cupcake. The right accessories can tie an entire outfit together, take it to a new level or even give it a new look. Incorporating accessories are an affordable and simple way to add a personal touch to any outfit- whether it be a pop of color in a necklace, a statement handbag, or just a little scarf around the neck. At Invent Your Image, we will take the time to show how easy it is to add personalized accessories that will complete each of your looks!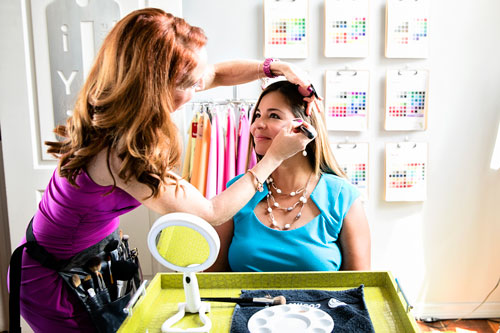 Makeup Makeover
You had your colors unveiled by Invent Your Image and we analyzed your make up inventory to insure it's working correctly with your skin tone. Looking for more advanced techniques or refresher course? You can schedule a 1.5 hour to 3 hour customized makeup consultation, we will take the time to update and give a new look to your current style, all while adding a boost of confidence to your day to day life.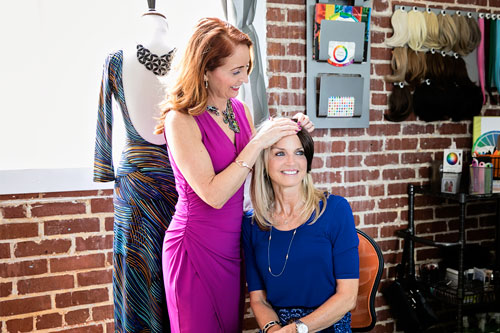 Hair Style & Color Tune-Up
Looking to update your hairstyle, color or both? At Invent Your Image, we will tell you exactly how to describe your desired outcome to your hairstylist and you will take away hair strands for low lights, highlights and base color chosen uniquely for you by your Certified Color Analyst.
Contact me today to schedule your session with me!